Watch
Art contest for Cafe Rouge!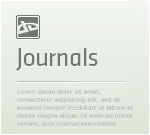 Cafe Rouge CONTEST + Point Giveaway:iconfarwaystudio:
To celebrate the Cafe Rouge series thus far, we are honored to announce our first Fan Art Contest!

What is Cafe Rouge?

Cafe Rouge is a FREE otome visual novel and cooking game in flash. Divided into separate chapters and episodes, it is the story of our heroine Isis Black, an average American Teenager, who happens upon a job opening at a mysterious establishment, Cafe Rouge.

Where can I play?

Right here on deviantart! Here are links to play:
:thumb307098745::thumb309953663::thumb312950945::thumb316451175::thumb320307880::thumb324474994:

Or, you can also find them all over the internet with a quick search of the keyword
Sixth game of Cafe Rouge, otome visual novel and cooking game.
Find the others at

Finale episode scheduled to be released September 30, 2012.
** I don't care if you post passwords in the comments, or help people with the maze parts of the game. But if you're going to talk about the story, please put a "spoiler alert" other wise I will hide them
(c) 2012 Farway Studio.
All rights reserved