Edit: Hey guys! if you reserved an artbook, you have to pay it before December 23th (the day after tomorrow). We cannot keep them for more time, so if you still want it, it's your last chance to get it! thanks :>
This goes for the artists participating in the artbook as well!
----------------------
Hey guys, we had a little problem at the postal office. They don't have enough evelopes in the office, so they told us we had to order them through internet
We are supposed to get the envelopes in around 4-7 days so... We know you have already waited a lot but we hope you don't mind waiting a little longer. Sorry! ;A;
By the way, we only have very few copies left so go order now! : >
edit over~
EDIT! COLOMBIANOS! Si quieren el artbook, envíenme una nota con su nombre completo y dirección! Yo les respondo con la cuenta bancaria (bancolombia) donde deben consignar. Gracias!!! (edit over)
Yes, you read well! GAIA: vim naturae, the artbook we're organizing to help colombian people... is already printed! Check out some images~
Only 10 artbooks left! You can still order them by noting me or =
BokuRaC
!
After that, you will only be able to buy it via Lulu
[link]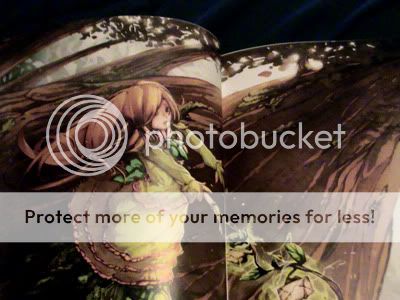 What is GAIA: vim naturae?
It is a charity artbook where more than 50 artists from different parts of the world join to help people in need from Colombia, where people have been suffering from constant rain since September last year. All profits made from this artbook will be donated to the Red Cross of Colombia.
The images portrayed in the project recall nature and its power to create and destroy equally.
It has 74 full color pages!
The price of each one (in preorders and left overs)-
$25
USD (excludes shipping and Paypal fee)
Shipping to USA -
$5
(USPS Priority Mail)
International shipping -
$15
(USPS Priority Mail)
International shipping -
$8
(USPS First class mail)
(we are not responsible of lost packages if you choose this option)
PAYPAL Fee is based on your order. The total is in your invoice.(Paypal fee based on Paypal Fee calculator found in
[link]
Thanks so much again for all the support and patience!

IF YOU HAVEN'T RECEIVED YOUR INVOICE, PLEASE LET US KNOW!